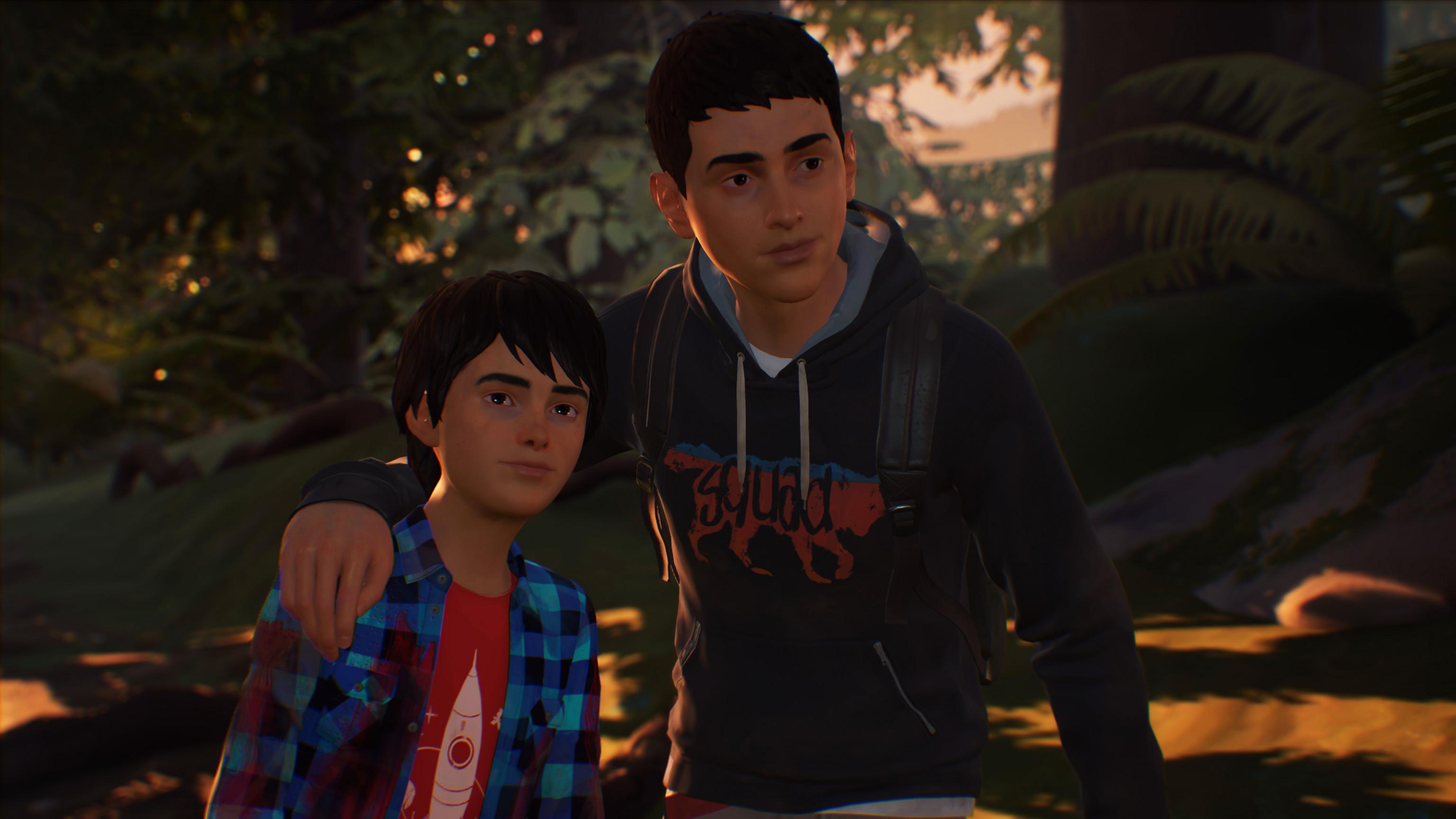 Life Is Strange episode 1 features none of the games original characters, setting, or even its consequential decision reversing time travel abilities of its predecessor, but immediately once the soft sound of a delicate acoustic guitar playing over the Sunkist title screen its is without question what you are playing. It may seem unfamiliar at first but in every possible way it's no doubt that this is Life Is Strange.
Episode 1: Roads introduces us to its new Mexican born protagonist Sean and his younger brother Daniel as they both take on an even tougher and more complex journey than Max and Chloë in the original Life Is Strange. It plays out to a much greater story as it begins its way from Seattle to the woods of Oregon and still more along the way. It also doesn't shy away to deliver its own take on an unsparingly critical portrait of Donald Trump's America but based on Dontnod entertainments execution goes off a bit forced on the issue of telling its story. The violent behavior of its cartoonishly bigoted, racial characters are what help drive the story forward but it lacks the subtle tone, and expression that we know the studio is capable of.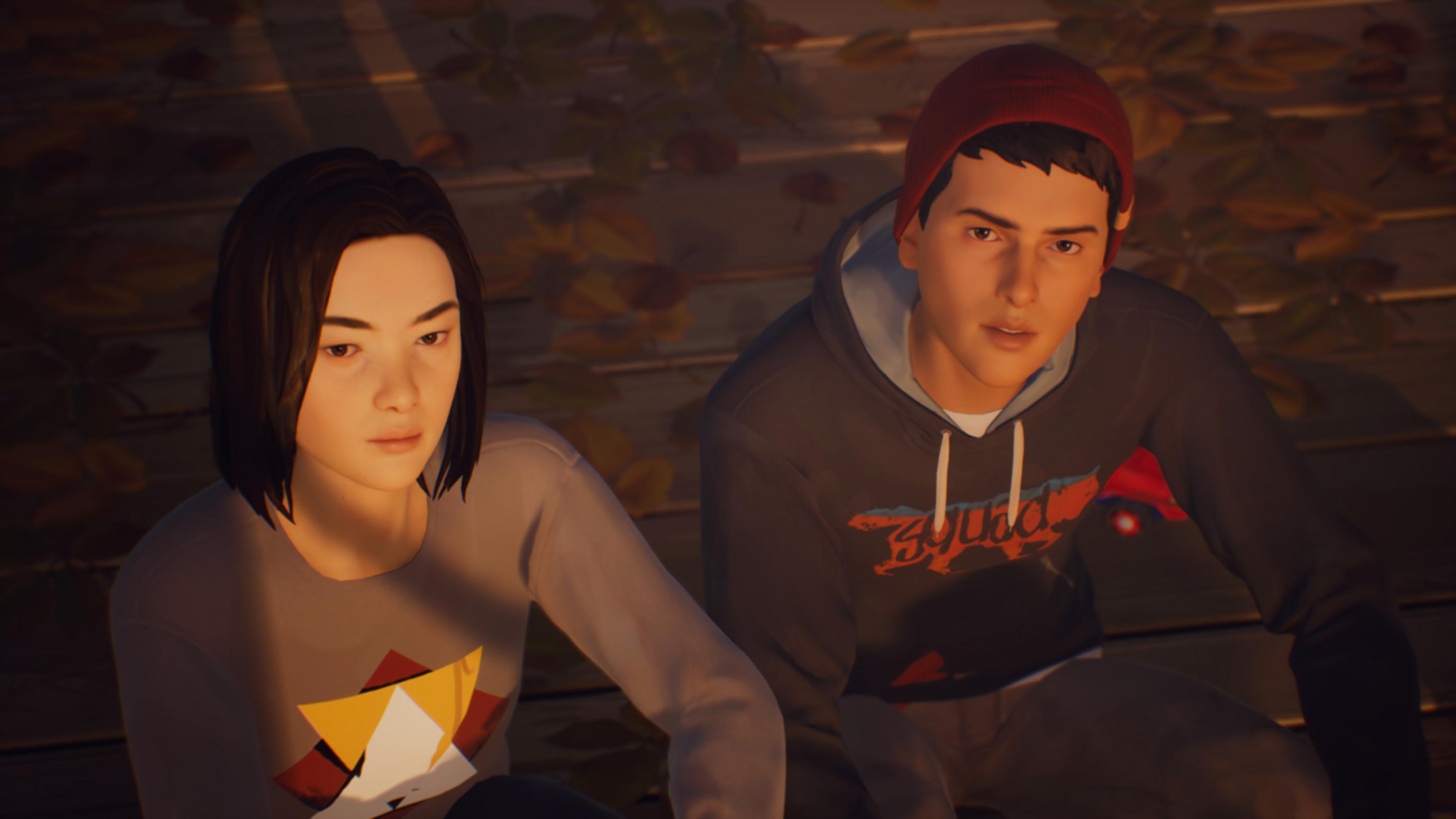 Even though at times Life Is Strange's goal touching on political issues doesn't always reach to where they want it does succeed when its objectives aren't so forced on. It makes time for you to sit back and joy and stroll through the game at your own steady pace so you can linger around the environment and interact with Daniel and your surrounding to build your bound and develop as you progress through the game. However what really shines most are the little moments of life that live with in between the cast both direct and indirectly when you don't you're least focused on the story.
Sean and Daniel home life feels exceptional, well lived in, and true to itself, it feels alive and rich in color, and detail. Even with simple conversation shared between the boys and their father are especially well written and not to mention wonderfully preformed. They play with the typical father-son cliché but in doing so it strikes right at the heart and soul of a real relationship. Though it only builds the foundation leading up to the game's supernatural elements later on Life Is Strange 2 in all is story about brotherhood.
Even early on both Sean and Daniel's relationship touching and emotional on a large-scale as Sean learns quickly that he not simply has to watch over and protect Daniel, but to help raise him which displayed very obvious and carry much more weight as a whole. In addition to Sean taking lead on Daniel's life he now has the to be his guide in life but also has to be his guide to a better life as they travel across down the country and critical decision that not only having consequences on you but can play a major influence on Daniel as well making every choose all the difficult when the tension rises in curtail moments.
should you go into a gas station with very minimum cash make the decision to pay for everything you buy and risk running out resources later on or risk stealing important items that can benefit you and Daniel and save your cash for when its most needed? it's the choices such as that make this installment much more challenging yet thrilling all at the same time.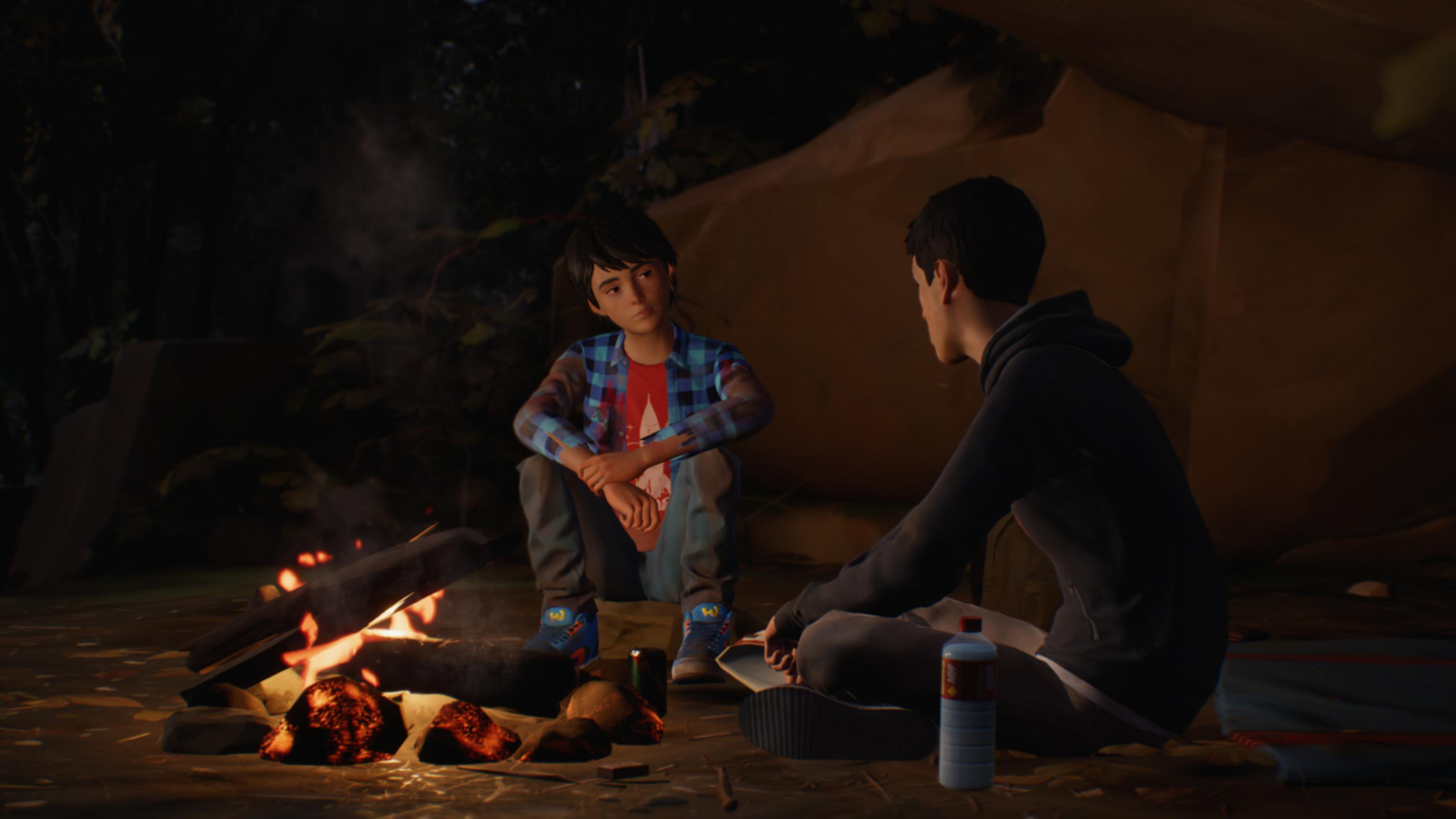 However, despite game having a complex, divers, and touching story Life is Strange signature touch on the game is by far at its most satisfying and at its quietest when you prompt sit on a bench, or lay on a rock and admire the scenery wherever you are for a small moment. As the music overlaps, the camera cuts in and out of various angles and the action stays still without a need to rush.
It's in those moments that make you realize that Life is Strange 2 as a series is not just about time travel, or the end of the world, but real world everyday issues and relationships. They not only open our eyes to that realization but give you another sense of understanding all around.
Though we've only yet to see a gimps of this games supernatural element it is without question that in the coming episode we'll not only see Sean and Daniel's bond grow, but so will their power as they progress. And looking to the mini game "Caption Spirit" that was release earlier this past summer there's a possibility we also might catch a cameo of him as well, and if so I most certainly can't wait.
REVIEW CODE: A complimentary PlayStation 4 code was provided to Bonus Stage for this review. Please send all review code enquiries to press@4gn.co.uk.
Subscribe to our mailing list
Get the latest game reviews, news, features, and more straight to your inbox
Thank you for subscribing to Bonus Stage.
Something went wrong.
Life Is Strange 2 - Episode 1: Roads Review
Gameplay -

7/10

Graphics -

7/10

Sound -

7/10

Replay Value -

7/10
Comments Rating
( reviews)
Summary
Episode 1: Roads introduces us to its new Mexican born protagonist Sean and his younger brother Daniel as they both take on an even tougher and more complex journey than Max and Chloë in the original Life Is Strange.