For many of us, gaming on the go means playing games on a smartphone. Smartphones today are similar to PCs in offering game developers – and gamers – a platform to play pretty much any type of game. We have mobile shooters and puzzle games, hyper-casual titles and online casino games – and they can be downloaded from curated app marketplaces as well as directly from the providers' websites. 
Gaming on the go is possible on portable consoles as well – but this market is far more restricted. Currently, the Nintendo Switch is the only major dedicated gaming console available that's also portable – since the discontinuation of PlayStation Vita in 2019, that is. But its dominant position will soon be threatened by a new product: the Steam Deck, set to be released this December. And boy, does it have the potential to stir up the still waters of portable gaming.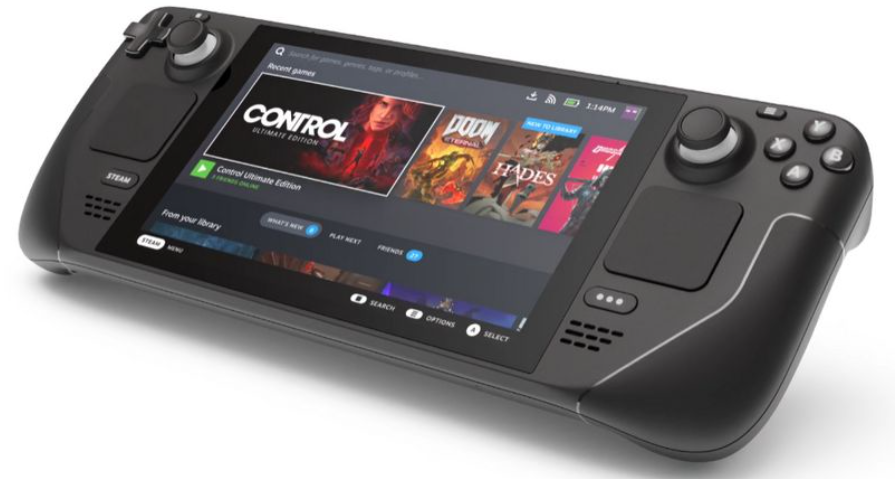 Powerful hardware
Although its looks could've deceived us, the Steam Deck will not be a portable gaming console but a portable gaming PC. Its hardware configuration beats that of the Nintendo Switch by lightyears: it will be powered by an AMD Zen 2 CPU with an RDNA 2 GPU on the same die, it will come with 16GB of LPDDR5, and the more expensive models will also have a lightning-fast NVMe SSD. The entry-level model will come with a 64Gb eMMC that's slower… but also much cheaper. 
The Deck's touchscreen will have a diagonal of 7", a resolution of 1280 x 800 pixels, a refresh rate of 60Hz, and an IPS LCD panel for quick response and enhanced readability. Its battery will ensure 2 to 8 hours of gameplay. 
Software and games
This is where the Steam Deck will beat the Nintendo Switch the most: game variety. First and foremost, it will run a custom operating system – Steam OS 3.0, based on Arch Linux – that will ensure the most balanced use of its hardware resources. On top of the Linux kernel, it comes with a new and improved user interface reminiscent of the desktop Steam client.
But the resemblance goes further than just a user interface. Through the Steam Deck, players will have access to Steam's entire library of tens of thousands of games – and Valve promises that pretty much every game, even triple-A titles, will run without problems on the device.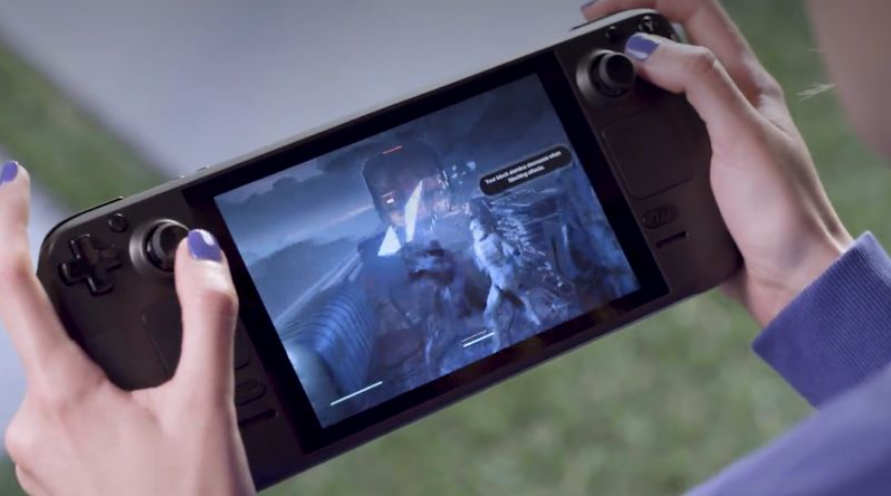 With some caveats, of course – don't expect 4K and 120fps but you can expect a comfortable 720p at 60. 
Open
What makes the Steam Deck interesting – and more a gaming PC than a gaming console – is that it's not a closed platform (like the Switch or the PS Vita) but an open one. If you buy one and grow tired of the Steam OS running on it, you will be able to wipe it clean and install the operating system of your choice on it – even Windows 11, turning it from a portable gaming PC into a, well, portable PC. Interacting with the device will be easy – just switching to tablet mode will do the trick. And you won't have to worry about TPM either.
How much?
The Steam Deck will be available in three variants. The basic configuration will be the same – the hardware described above – with differences in storage speed and capacity. The base model will cost €419 (around $490) and will come with a 64Gb eMMC built into it. The medium model will come with a 256Gb NVMe SSD onboard for €549 (around $640), and the top-notch model, with 512Gb SSD storage and a premium anti-glare acid-etched screen (plus some other goodies), will cost €679 (around $790). And remember – it will run every game in your Steam library.
To date, the Steam Deck was preordered around 110,000 times (according to SteamDB), and will probably amass many more until its release in December.
Subscribe to our mailing list
Get the latest game reviews, news, features, and more straight to your inbox
Thank you for subscribing to Bonus Stage.
Something went wrong.
Gameplay -

0/10

Graphics -

0/10

Sound -

0/10

Replay Value -

0/10
Comments Rating
( reviews)