Gamers rejoice! The Xbox Series X has some of the most visually stunning games ever seen. With advanced graphics and immersive worlds, these titles truly showcase what next-gen gaming is all about. From realistic character models to sweeping vistas, your eyes will pop at the incredible detail. So, get ready to be wowed as we countdown the five best looking games on Xbox Series X. These visual masterpieces are sure to blow you away!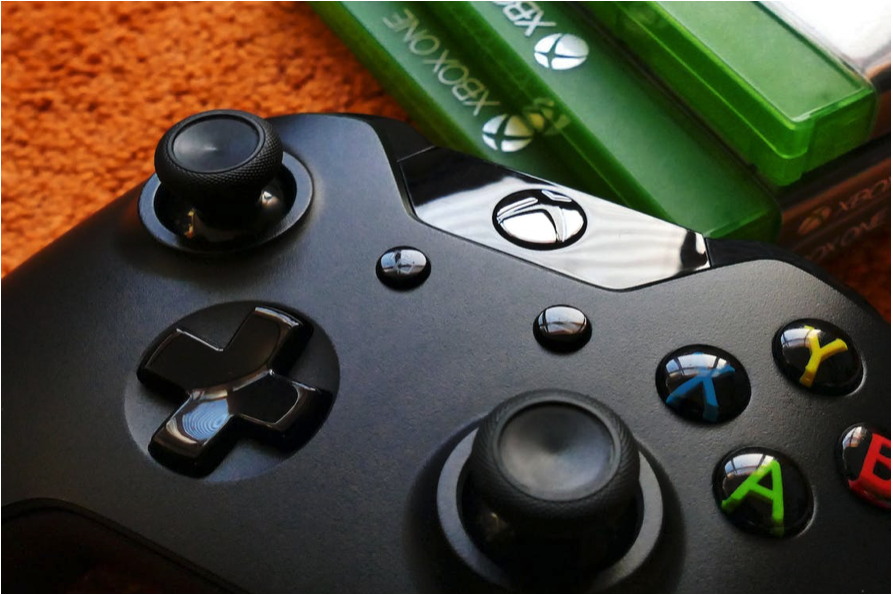 Forza Horizon 5
When it comes to sheer beauty, Forza Horizon 5 is in a league of its own. Set in vibrant Mexico, this open world racing game is awe-inspiring. Lush jungles, towering mountains, and stunning beaches are rendered in unbelievable detail. The abstract shapes and colors are reminiscent of abstract art, which is defined as "art that does not attempt to represent external reality, but seeks to achieve its effect using shapes, forms, colors and textures" (see this abstract art definition). But it's the little touches that make Forza Horizon 5 stand out. See the sunlight glistening off rain-slicked roads, or dust kicking up as you drift across the desert. Even small objects like flowers and fences are beautifully crafted. From busy cities to quiet villages, Mexico comes alive like never before thanks to the power of Xbox Series X. If you're looking for graphics that leap off the screen, Forza Horizon 5 delivers.
Microsoft Flight Simulator
Feel like you're really soaring in the clouds with Microsoft Flight Simulator. Using satellite data and AI, it recreates the entire planet in exquisite detail. Fly over majestic mountains, vast forests, and intricate cityscapes. It's an incredible technical achievement. Microsoft Flight Simulator renders large environments seamlessly, so you're immersed in its world. Realistic weather effects like rain and snow look incredible too. When you spot iconic landmarks like the Eiffel Tower or Mount Fuji, it's clear no detail was overlooked. The planes themselves are intricate, right down to the knobs and dials in the cockpit. Microsoft Flight Simulator is a visual triumph and a must-have Xbox Series X showcase.
Ori and the Will of the Wisps
Don't let its adorable exterior fool you – Ori and the Will of the Wisps is a visual powerhouse. The striking art direction brings its mystical world to life in stunning 4K detail. Lush, painterly backgrounds are layered with dazzling particle effects. Character animations are silky smooth, letting Ori bound and glide with grace. There's an almost dreamlike quality to the environment as color and light intermingle. It's a testament to the artists who handcrafted each scene with care. Ori and the Will of the Wisps has a sobering wordless story, and it's conveyed masterfully through visuals alone. Few games capture mystery and melancholy so beautifully. Its unique aesthetics make it one of the most memorable games on Xbox Series X.
Halo Infinite
No list of great-looking games is complete without mentioning Halo. The iconic shooter enters a new era with Halo Infinite. Making the most of Xbox Series X, its graphics are polished to a sheen. Ray tracing and advanced lighting effects bring locales like Zeta Halo to life. Intricate guns and alien models are a sight to behold. Character animations are superb, breathing personality into heroes like Master Chief. The campaign's open world is crammed with small details too, like shimmering ripples on the water's surface. Of course, Halo's iconic sweeping vistas look better than ever, showcasing its grand sense of scale. Whether you're admiring a bunch of Grunts up close or a massive battle beyond, Halo Infinite is a non-stop visual treat.
Resident Evil Village
Few games deliver a haunting gothic atmosphere like Resident Evil Village. Shadowy villages, foreboding castles, and thick forests create an oppressive air of dread. The haunting architecture is rich in details, from grungy floors to opulent décor. Volumetric lighting casts ghostly god rays that accentuate the gloom. Character models showcase pores, scars, and faulty joints with disturbing realism. Of course, the creatures also showcase incredible fidelity, from shambling zombies to towering lycans. Ray tracing perfectly highlights wet, viscous flesh. Its graphical excellence exemplifies horror. No matter how many times a jump scare gets you, Resident Evil Village's lifelike visuals will give you chills.
There you have it, five games that truly exemplify the visual excellence of Xbox Series X. Their beautiful graphics and technical wizardry are a must-see. So, whether you want a photorealistic racing game, haunting horror, or painterly platformer, these titles deliver eye candy in spades. Immerse yourself in their breathtaking worlds for an unforgettable next-gen experience.
Subscribe to our mailing list
Get the latest game reviews, news, features, and more straight to your inbox
Thank you for subscribing to Bonus Stage.
Something went wrong.
Gameplay -

0/10

Graphics -

0/10

Sound -

0/10

Replay Value -

0/10
Comments Rating
( reviews)